With a new FTP (313W based on yesterday's ride) I set a target of 285W (tempo) for an hour on the road. As a hardish recovery ride it felt fine throughout and always comfortable. Not much to say really except that my fitness seems to have taken a step up in the last couple of weeks.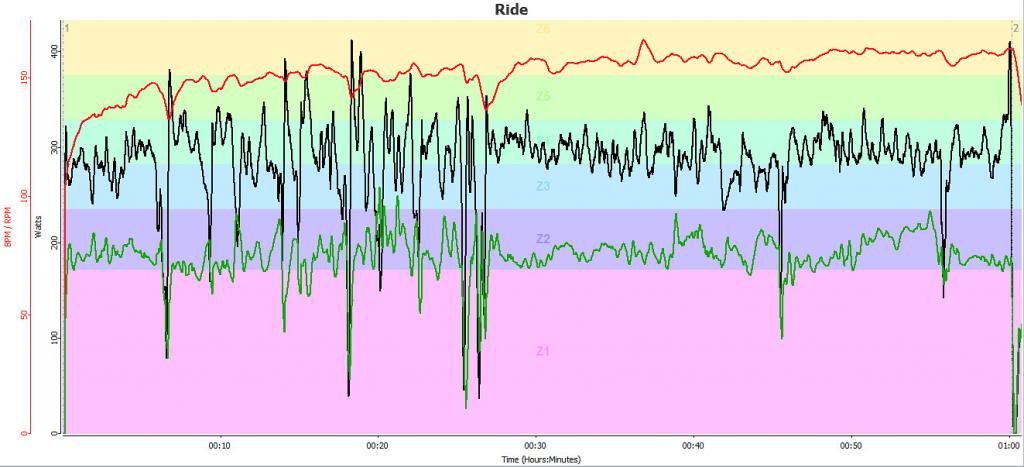 This wekk I have achieved 4 workouts, 3 of which were on the road. Total time of only 4 hrs 38mins but more than half of this was in power zones L4 or L5 so there was some good intensity in there too.
Tomorrow will be a day off and then I'll be back on it again on Tuesday.