I decided to brave the freezing Yorkshire wind to do an 80 minute road session before the forecast snow arrived this afternoon. It was all very pleasant, music blasting as I dragged myself into the 15 mph wind, holding my power and letting my speed drop off as a result. At the turn I picked up a serious tailwind and struggled to keep my power up because I was running out of gears on my compact chainset.
Using the wind I attacked 2 local Strava segments that are usually into-wind, and smashed them as a result, earning 2 KOMs. It's just cheating really, knocking 45 seconds off my previous best with less power. The 2 segments are clearly visible towards the end of the ride when my HR rises.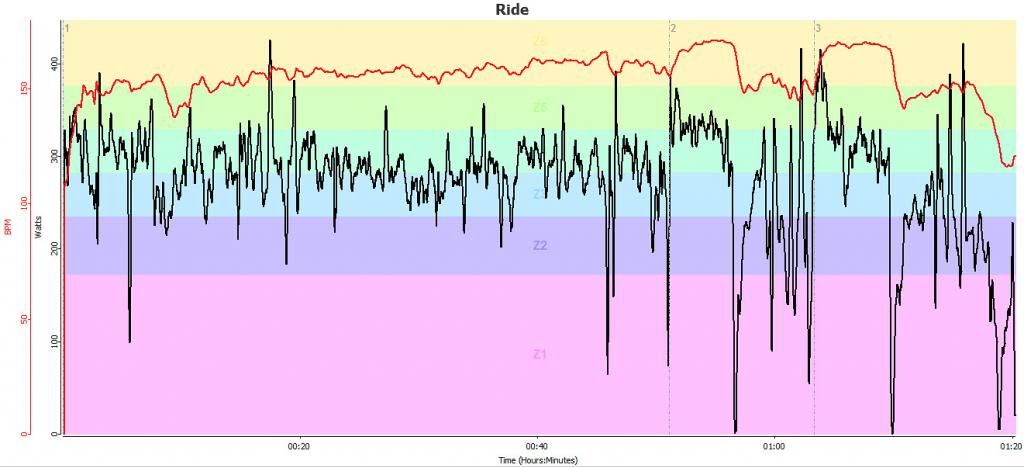 Quite a fun ride despite the big puddles. Average power had been in the mid 280W until I got to the segments, but I let it drop off so I was rested before each.
With the forecast poor weather I think I'll be back on the turbo this week and hitting the Sufferfest vids for some sweaty pain.